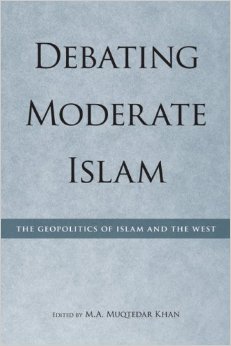 Debating Moderate Islam: The Geopolitics of Islam and the West
After 9/11, many Americans took the view that the attacks on the World Trade Center and the Pentagon were the leading edge of a new war: Islam versus the West. Yet the attacks were also part of the current struggle within Islam between fundamentalist and moderate approaches and were staged for maximum effect in the Muslim world.
This book is based on a special-topic issue of the American Journal of Islamic Social Sciences (Fall 2005), and brings together prominent Muslim voices from the policy and academic communities to debate the nature of moderate Islam and what moderation means in both a theological and a geopolitical sense. Participants reflect on the future of political Islam, its role in Muslim politics, western policies in the Muslim world, and the future of American-Muslim relations. This book and the debate it presents are vital to understanding these complex issues.