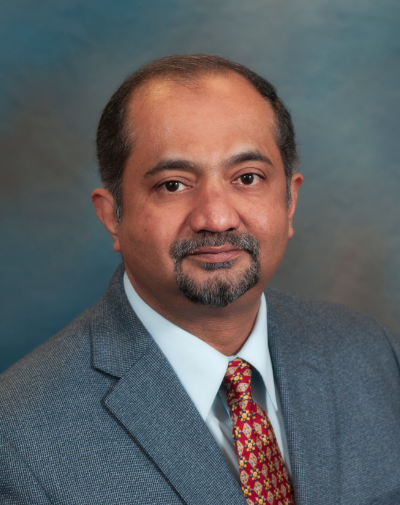 Dr. Muqtedar Khan is Professor in the Department of Political Science and International Relations at the University of Delaware. He researches and teaches Islam, Governance and International Relations. He earned his Ph.D. in International Relations, Political Philosophy, and Islamic Political Thought, from Georgetown University in May 2000.
From 2017-2019 he was the Academic Director of the State Department's National Security Institute (SUSI) and from 2019 onwards he is the Academic Director of the State Department's American Foreign Policy Institute.
He founded the Islamic Studies Program at the University of Delaware and was its first Director from 2007-2010.
Dr. Khan is a Senior Fellow at the Center for Global Policy since 2016. He was Fellow with the Institute for Social Policy and Understanding from 2001-2016. He was a Senior Nonresident Fellow with the Brookings Institution [2003-2008] and a Fellow of the Al-Waleed Center at Georgetown University [2006-2007]. He has been the President, Vice President and General Secretary of the Association of Muslim Social Scientists.
He is the author of Islam and Good Governance: A Political Philosophy of Ihsan (Palgrave, 2019). Islam and Good Governance has been recognized as an all time best books on political philosophy. He also authored American Muslims: Bridging Faith and Freedom (Amana, 2002), Jihad for Jerusalem: Identity and Strategy in International Relations (Praeger, 2004). He has edited Islamic Democratic Discourse (Lexington Books, 2006) and Debating Moderate Islam: The Geopolitics of Islam and the West (University of Utah Press, 2007).
Dr. Khan frequently comments on BBC, CNN International, FOX and VOA TV, Bridges TV, NPR and other radio and TV networks. His political commentaries appear regularly in newspapers in over 20 countries. He has lectured in North America, East Asia, Middle East and Europe . Dr. Khan is from Hyderabad in India. He is married to Reshma and has a son Rumi, and a daughter Ruhi.
His articles on Islam and American Muslims can be read at www.ijtihad.org and his commentaries on global politics can be read at www.Glocaleye.org. He tweets @Muqtedarkhan.
MY BOOKS